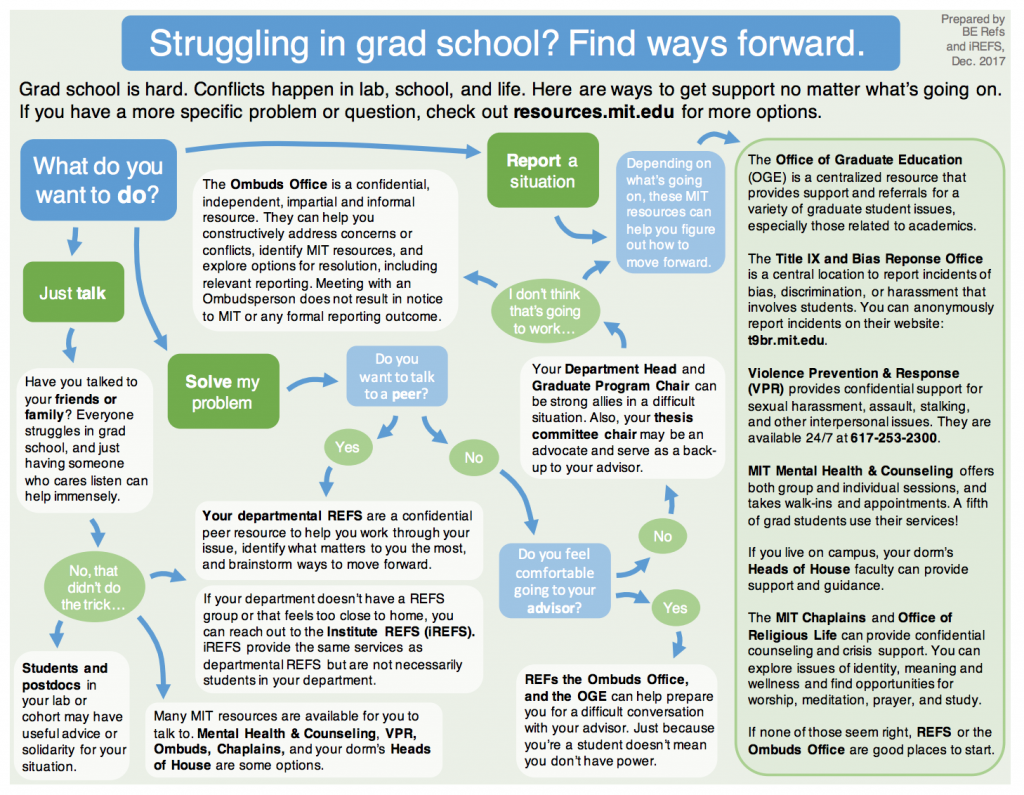 Resources for Easing Friction and Stress for Biological Engineering (BE REFS) is a graduate student support network of trained BE graduate student mediators (Refs) who specifically support the BE community. The Refs' roles are to be a referral source and to be an aggregator of information/advocate for students in the department. Primary emphasis is on graduate student support, but Refs are also available to undergraduates, postdoctoral fellows, faculty or staff in BE. Refs act as confidential sounding boards with whom interaction is voluntary and confidential. Our mission is to help our peers deal with difficult situations and increase student well-being in the department.
BE REFS aims to…
Provide a graduate-student-driven, centralized, department-wide resource to help students cope with the stresses of graduate school and negotiate difficult situations, whether between students, between students and any other member of the department or MIT, or between students and people in their personal or private lives.
Complement the BE Graduate Board in collecting anonymous information on areas of the graduate experience that may be improved.
Direct students to appropriate resources available to them at MIT.
Who are we and How to find us:
We are graduate students trained in conflict management by conflictmanagement@mit.edu. The BE REFs team also has faculty and staff coordinators who advises us and serves as a liaison with departmental faculty and staff.
We can be reached at be-refs@mit.edu or more information can be found on our website: http://berefs.com/. You should also feel free to contact us individually and in person.
We keep all conversations in confidence and will only share with the permission of the visitor or party – except in the unusual situation of imminent risk of serious harm to self or others.